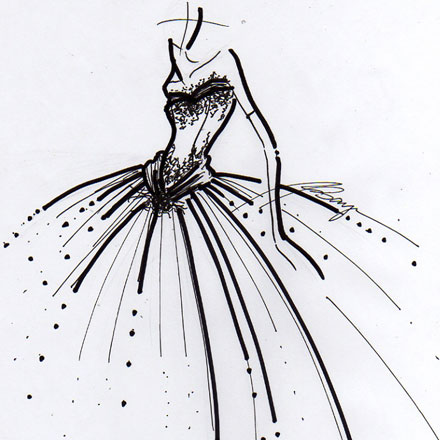 Ball Gown/Full Skirt
The most regal silhouette which is timeless and worthy of a fairytale.
The ball gown is by far the most traditional style of bridal gown that creates a classic, elegant look. They often have a corseted bodice which is great for all shapes and trims the waist. The bell-shaped skirt can vary dependant upon fabric and structure to give varying degrees of fullness from the heavy to the soft and light. The result is not only breathtaking but also forgiving!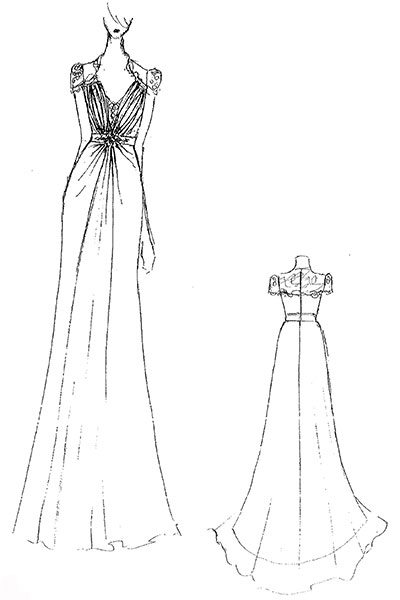 Sheath
The slim profile of this dress closely follows the body's curves. It embodies a very 'sex and the city' trend of modern femininity and will give you that catwalk look. This style flatters tall and willowy brides but the unbroken line will work well for those who are petite.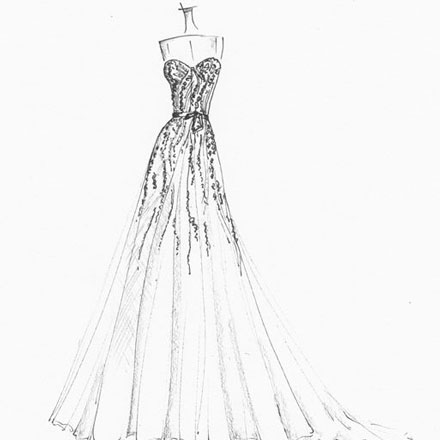 A-Line or Princess Line
The A shaped dress is a style that suits most figures. The fitted bodice highlights your narrowest point whilst making the most of the bust. The A line will cover wider hips effectively. The degree of flare in the skirt can vary but generally are easy to wear.